IPad vs. Blender – Will It Blend? [Apple Fans Look Away]
We sometimes talk about food and technology but this is more like food vs. technology. Well not really but it's a great lazy way of setting up this video. We've talked about this awesome blender back when we first saw it shred a rake handle. But Blendtec just keeps finding cooler and more interesting things to shove into their mega blender. Apparently grinding new technology such as the IPad and IPhone to dust is a great way of keeping your brand in front of the masses while at the same time legitimately proving your blender could obviously make quick work of a few soft vegetables.
As a side note, it's kind of cool how long you can see the IPad's virtual keyboard through cracking glass.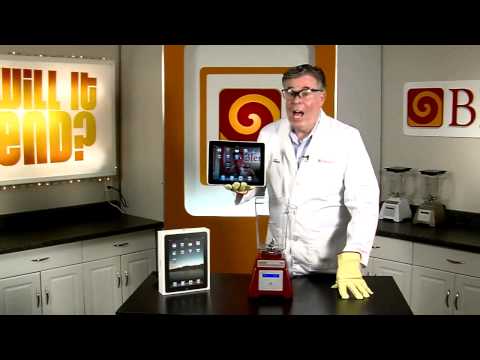 Popularity: 4% [?]